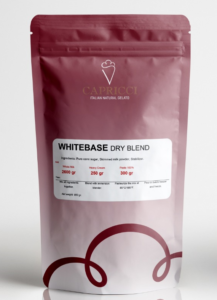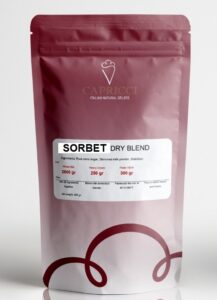 A complete cold/hot process base for the production of natural gelato and sorbet.
Each bag has all the solids for one pan of 4 liters.
You will only need to add Milk/Cream/Paste following our recipe suggestion
For sorbet you will only need to add water and fruit (fresh/frozen/puree)
All bases are at $12.50 , $125 per case of 10 pcs.
For more info on bulk orders please contact us.