---
We design and build your Gelateria, Bakery, Coffee Shop and Restaurant.
---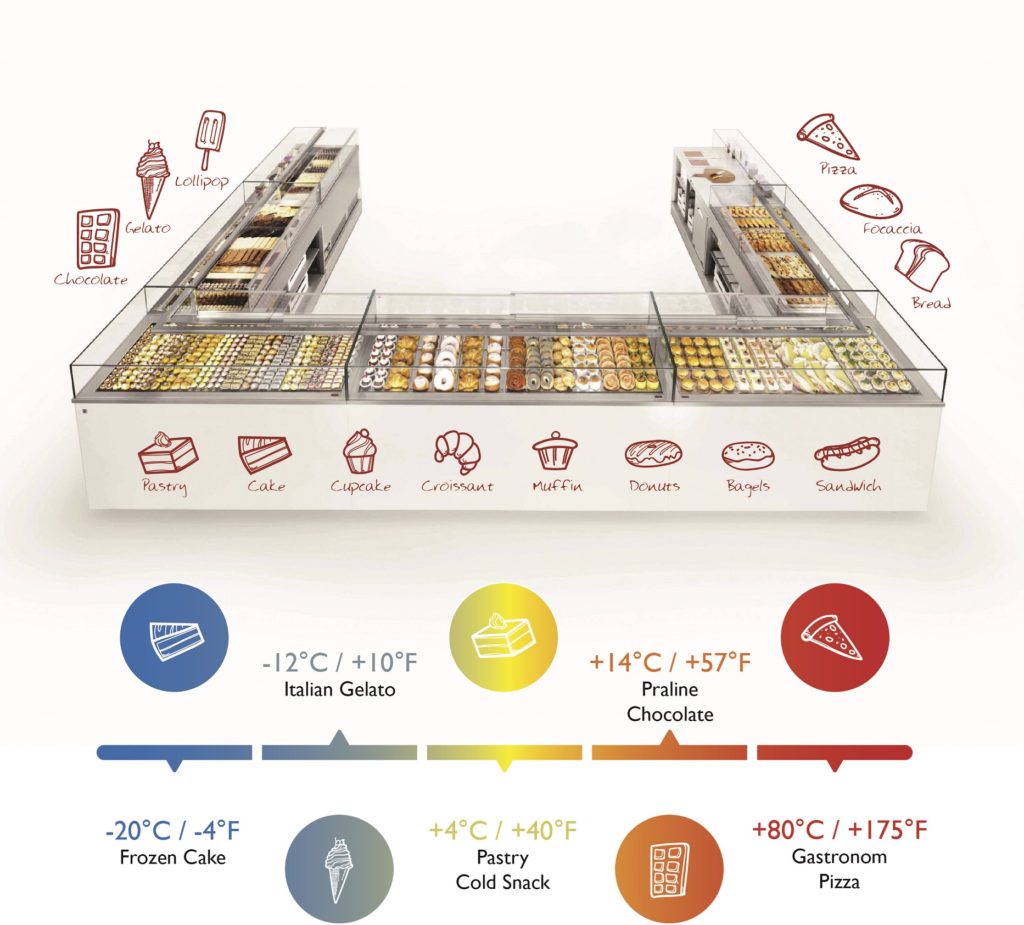 SERVICES:
Assistance in creating a unique brand identity
Assistance in formulating concepts for gelateria, bakery , coffee shop and restaurant
Providing detailed two and three dimensional design drawings
Working with clients in creating the desired look and feel of the operation
Providing detailed mechanical, electrical, and plumbing drawings in an architectural format for code approval
Providing either modular or custom built furniture options constructed in Italian manufacturing facilities
Installing projects in full with our own installation teams
Controlling all logistics from conception to reality
---
Batch freezer ,Gelato and frozen yoghurt machine, chiller and freezer. All made in Italy
---
Gelato Display and Pozzetti Glycol
As the only USA importer of the BRX brand of professional display cabinets, we can meet any display need with the most technologically advanced, and beautifully designed showcases on the market.
Our displays can be customized to fit any space, style, or refrigeration need.
---
Success stories: "Great business starts from choosing the right partner"
---
CONTACT REMIDA
Thank you for visiting Remida. We are so glad you've found us.